Listen:
Why 50 is not the new 30 – It's Way Better!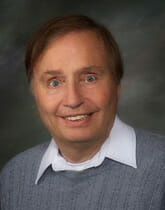 Podcast: Play in new window | Download
At middle age, are you burned out, disheartened, wishing you could be 30 again? Do you honestly believe that all your best years are behind you? Motivational speaker, coach and author

Joe Swinger

explains how and why your second half of life can and should be the best half.  A few years back, Joe Swinger was a broken man–broke, homeless, having lost both his business and his family. Learn how he awakened the magic within, clearing out the prior negative image carried over from childhood and began living the "VIP Life"–one filled with vibrancy, impact and purpose. Discover Joe's "7 Essential Virtues for Incredible Success" along with positive factors we so often miss when we concentrate only on negative aspects of aging. Learn those factors besides money, to focus on planning for and plunging into retirement. Host

Roy Richards

provides six tips, including chewing gum, to keep your mind and memories as sharp as can be throughout life's second half.