Listen:
5 Tools for Stressed-Out Parents and a Pandemic Vacation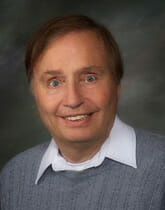 Podcast: Play in new window | Download
Parenting is never easy but socially distancing at home along with your kids makes it that much harder. Creative educator and artist

Laurie Marshall

 offers five tools for stressed-out parents at home with their kids to reduce stress, remain in control, and strengthen family bonds while confined at home with the kids. Regardless of age, uncover why you should treat your children as graduate students, exposing them to real-world problems and soliciting their advice in resolving those problems. Discover how silly "mad, sad and happy-face" paper bag masks for mom, dad, and for each kid will calm emotions, search for a solution, and reduce yelling on both sides. Learn how to take 3 deep breaths when you feel out of control to center your emotions and avoid harmful outbursts. Host

Roy

Richards

 spells out remaining pandemic travel restrictions then provides nine safety tips to limit health risk and assure a fun, stress-free, and worthwhile pandemic family vacation experience in 2020.