Listen:
Are UFO's Real? – IBM EXECUTIVE RECOUNTS UFO EXPERIENCE AND SHOCKING 1993 BEN RICH LECTURE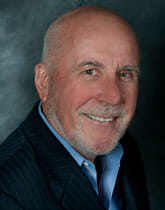 Podcast: Play in new window | Download
Has the U.S. Government been running an ultra-secret, anti-gravity technology program for the last six decades?
JAN C. HARZAN graduated in nuclear engineering from the School of Engineering at UCLA in 1976. He jointed IBM when he left college and is now a mid-level executive for IBM. JAN HARZAN is also a California state director for the Mutual UFO Network (MUFON) and is a member of the International MUFON Business Board.
JAN HARZAN describes a UFO encounter in the backyard of his California home when he was eight years old. He observed a UFO shaped like a brick about 10 feet long and hovering about 25 feet from where he and his brother were standing. This was neither a dream nor an optical illusion and affected both brothers for the rest of their lives.
JAN HARZAN also relates the 1993 lecture provided by the late BEN RICH, former president of the Lockheed-Martin "Skunkworks" in Palmdale, California. In March, 1993, BEN RICH presented a history of the Lockheed-Martin Corporation at the UCLA Faculty Center. During the lecture BEN RICH stated that Lockheed-Martin then had the technology to travel to the stars — using an entirely new technology not dependent on rockets and chemical propellents. He stated that it would not take years to travel to the stars! This shocking recollection of the lecture, a once in a lifetime experience, is not to be missed!