Listen:
A New Spin on Autism: Answers! – From Crazy To Sane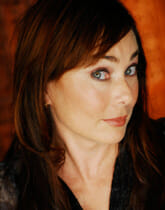 Podcast: Play in new window | Download
Lynette Louise performs internationally! She performs as a speaker but also as a 'brain entertainer'. Her comedy/music show centered around developmental, emotional and psychiatric issues is called CRAZY TO SANE!
Today's Lynette is sharing an abbreviated audio version of this one woman show mainly because Lynette is traveling from Uganda to Los Angeles to Orlando all on the same calendar day. Thus interviewing a guest would be quite impossible. Besides she also has larangitis.
Thus, rather than recycle an archived episode she decided to bring you a 'special' one. Get ready to tap your toes, laugh, cry and be entertained … while … OOPS! … you learn stuff.