Listen:
A New Spin on Autism: Answers! – Baskets-N-Beyond the expected behavior into the reality of autism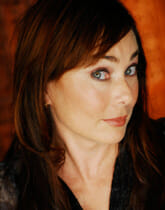 Podcast: Play in new window | Download
If you are a mom of autism expect to be misunderstood. Learn how to clear the confusion. And tell your friends and family to listen to this podcast because… well… someone should pamper you!
Autism advocate and two time parent, Stephanie Richardson McRae tells it like it is, was, and never should have been in this show centered on problems with authority figures. Stephanie says: Put you Big Girl Panties on and get your kid 'out there': education is our first line of defense. With that thought and the stress of parenting in mind Michele A. Petrillo of Baskets-N-Beyond offers up a pampering basket for Mom's (be they male or female) of autism. This basket features a signed copy of Lynette's book MIRACLES ARE MADE: A Real Life Guide To Autism and is the perfect gift especially to the mom who has just received her child's diagnosis.
In STORIES FROM THE ROAD: Lynette ties it all up and shows us how to fearlessly put ourselves 'out there' when someone is in need.