Listen:
A New Spin on Autism: Answers! – Are All the Answers in the Brain and Can it Heal When its Inflamed?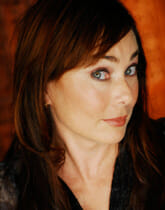 Podcast: Play in new window | Download
Ever heard of Chikungunya? I didn't think so!
Maria Rickert Hong from the Institute of Integrative Nutrition and Epidemic Answers has the scoop on how to heal your inflammation and hence the symptoms accompanying said issue: namely all kinds of dodo! You may be surprised to discover just how many health related concerns come from simple inflammation. Our surprise Great Guest Giveaway will NOT be giving anything away… in fact she didn't even want to talk. Thank goodness Lynette changed her mind because Jennifer St Jude explains her HFA (tune in to find out what that is) with a clarity that only one who couldn't talk might be able to express.
In STORIES FROM THE ROAD: Lynette ties it all up with the story of a teensy weensy little life changing mosquito bite in India the reigning land of chikungunya.