Listen:
A New Spin on Autism: Answers! – When the Outside Gets Inside the Inside Comes Out!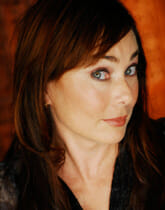 Podcast: Play in new window | Download
This is not a puzzle but a piece of advice!
In today's show Lynette digs around for a theme while interviewing Alisa Wolf of Actors For Autism. We learn about this great organization and some of the opportunities that evolve when our ASD individuals get creative! With a little name-dropping and a few stories Lynette and Alisa entertain while explaining how much it matters to be surrounded by support.
Alisa is followed by our Great Guest Giveaway Guest Jena Jake of Buffers and Breakthroughs who teaches mom's and dad's just how to do exactly that: be supportive…. To themselves!
Today's question is a long and windy one. I suggest you read it twice!
How do we make our insides calm enough to behave well on the outside, so that we can make our children's outside happy enough to heal their inside?
Today's answer: Sometimes it's with Buffers and sometimes its Breakthroughs
Next episode we will be talking with Helen Ratajczak, PhD. As Lynette finally braves the possibly raging waters to talk about vaccines and their connection to autism.