Listen:
A New Spin on Autism: Answers! – Living Out Loud aka CAMERAS: are They Good for You?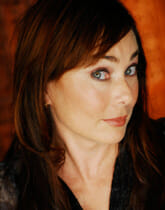 Podcast: Play in new window | Download
Chris McGuinn of THE AUTISM CHANNEL and Jasper Steed of AUTISM SMILES will excite your neurons. These two companies are working hard to make a difference in the autism community.
If living with autism is truly a problem then both of todays guest offer opportunities to get involved and be part of the solution. THE AUTISM CHANNEL is a new Internet channel focused solely on bringing entertainment, news, the problems and the solutions to families of autism.
They are also open to new content. Listen and learn how to get involved.
AUTISM SMILES offers concrete help and great rewards to all who participate. They are a nonprofit company that offers hands on help. In fact they will even do your shopping! Seriously.
Today's show is about generosity, living with a ready smile to improve the lives of others while unavoidably improving your own, but most of all it is about cameras and all that they can do for you.
Today's question: Cameras … Are they good for you??
Tune in to find the answer.
Next episode is, as yet, a mystery. BUT IN CASE YOU WANT SOME SPECIAL AUTISM HOLIDAY DECORATING TIPS NOW INSTEAD OF NEXT EPISODE CLICK HERE.