Listen:
A New Spin on Autism: Answers! – Chrisika Uganda style: A New kind of Holiday Acceptance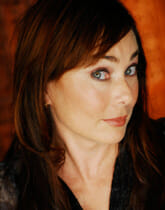 Podcast: Play in new window | Download
David Kabogoza of Channel 44 in Kampala Uganda joins us for a second December Holiday show. He arrives willing to share his passion, his voice and to give us some insight into openhearted acceptance by comparing and contrasting the traditions from one culture (and religion) to another. In THE GREAT GUEST GIVEAWAY Lynette offers to buy and disburse three beautiful pampering baskets filled with information through the inclusion of her book MIRACLES ARE MADE: A Real Life Guide To Autism. Call in to get one for a special mom or sister from Baskets-n-Beyond.
In STORIES FROM THE ROAD Lynette weaves the wonder of Christmas through the story that inspired her to write her HOLIDAY DECORATING TIPS.
Today's question: How do we make Christmas or Chanukah (aka Chrisika) fun for everyone?
Tune in to find the answer.
Next episode is, as always, a mystery.