Listen:
A New Spin on Autism: Answers! – When Challenge Makes Charity it must be an Autism Family.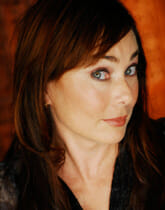 Podcast: Play in new window | Download
While shooting a one time special episode for The Autism Channel that was intended to highlight the use of Google Glass for people on the spectrum Lynette came across the ultimate family.
Kayla the 12 year old philanthropist and Crohn's sufferer who started her own charity. Ben The Book Boy a 10 year old Aspergian who reviews books on The Autism Channel. And an old soul aka Ethan the 8 year old with Juvenile Arthritis. These children are amazing! And Lynette aka The Brain Broad discovers why?
When their equally as impressive parents join us we hear the reason in the attitude with which the answers are given. We also hear extremely intelligent dedicated people on a mission to create a sense of normal in their home.
Together the whole group talks about illness, genetically driven immune function diseases and the art of modeling attitude.
Each and everyone of them shines with unbelievable resilience. Their daughter Kayla has taken the idea of making adversity a positive experience by creating Kayla Cares 4 Kids. As Kayla explains to both Lynette and on Local 10 news "It was boring in the hospital so I decided to give kids DVD's."
And so she does.
Make sure to stick around for Stories From The Road where Lynette injects joy with a beautiful analogy that will keep you energized as you attempt to raise your family by equaling the awesomeness of this wonderful group.
Today's question: There are many.
Today's answer: Be the change!