Listen:
Architect of Change – Multi-Platform Marketing Strategues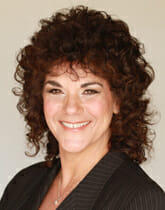 Podcast: Play in new window | Download
This week on the "Architect of Change" Radio Show, your host Connie Whitman will speak with marketing strategist Jonathan Fabio about implementing marketing strategies across different platforms. Their discussion will include the importance of creating a coherent marketing strategy in order to sustain business growth and increase visibility in your marketplace as well as within different digital platforms. They will also discuss the impact marketing strategies, including social media platforms, has on businesses today within their digital footprint. Jonathan will share several tips on how to develop coherent marketing strategies in your business.
Jonathan is the Owner of Soulscape Media, LLC and is a marketing strategist who specializes in brand development, turnkey marketing solutions and is co-founder of a travel technology start-up company called Futurestay.