Listen:
Architect of Change – Undoubtedly Awesome – Personal Roadmap From Doubt to Flow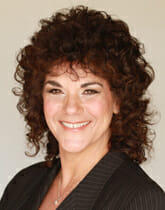 Podcast: Play in new window | Download
Connie's motivational quote today is by, ~ Carly Fiorina
"If a decision-making process is flawed and dysfunctional, decisions will go awry."
How many decisions do you make in a day? Think about that for a second. We decide what to wear to work, what to eat for breakfast, lunch and dinner, plus all the other decisions made before, during and after work. What about the big decisions that need to be made. Do I get married, am I marrying the right person for life, what hospital and/or doctor do I take my sick child too. And the list goes on. Do you feel the stress? Yikes!
Many of us are so paralyzed by doubt over the "tomorrows" of our lives that we cannot focus on the wonders of today and who we really are. But with the help of Undoubtedly Awesome: Your Own Personal Roadmap From Doubt to Flow, you can conquer those fears and better understand your goals, dreams, and unique decision-making processes, thereby allowing you to achieve the personal success your uncertainty and indecision have held you back from.
Today you host, Connie Whitman speaks with Anne Tucker.  Anne is an internationally renowned speaker for the decision-making and leadership techniques she's developed. She is here to shares her unique perspective, theories and self-help guide, with all os us so we will be able to…
Learn how doubt negatively affects our life and keeps us in a constant loop of anxiety.
Gain insight into the mental processes and stages involved in the decision-making process.
Pinpoint the moments where doubt creeps into your life.
And so much more!
Website:   https://www.wisdomsoup.com/
Book Website:  www.undoubtedlyawesome.com