Listen:
Architect of Change – Weight Loss and Health Tips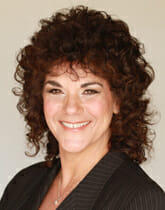 Podcast: Play in new window | Download
Connie's quote is by – John F. Kennedy:
"Physical Fitness is not only one of the most important keys to a healthy body, it is the basis of dynamic & creative intellectual activity."
There is so much talk about weight loss and exercise everywhere you turn. Which is the right path or option for you? Are you confused or perhaps even overwhelmed with the amount of information that is available? After all we truly live in the information age. We can Googleanything and get a pretty darn good response or idea of how to tackle weight loss and healthy living
So why is our nation so out of shape when the answer is literally at our fingertips? Today my guest is Adriana Albritton. Adriana approaches her customers from a holistic approach where she not only addresses their weight and exercise concerns but also includes achieving a healthy mind and healthy environment as part of her customized programs.
Adriana Albritton is the Founder of A FIT WELLNESS and FIT N ALL. This Colombian native is a Fitness Wellness Mentor, holds a Master's degree in Forensic Psychology, and is a NPC Figure Competitor (National Physique Committee).
She is NASM (National Academy of Sports Medicine) certified in Personal Training, Fitness Nutrition, and carries certifications in Prenatal, Senior, and Youth training.
Adriana was involved in the mental health field over the years. She witnessed the negative effects that an unbalanced mind has on the body and its surrounding environment. Later on, she recognized the awful repercussions that an unbalanced body has on the psyche.
Website:  www.fitnall.com
Email:  afitwellness@gmail.com