Listen:
Architect of Change – How To Scale Your Business to 7 Figures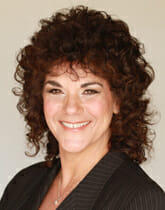 Podcast: Play in new window | Download
Connie's motivational quote today is by ~ Ronald E. Osborn
"Unless you try to do something beyond what you have already mastered, you will never grow.."
Leaders and business owners are all faced with how to stay focused on our own careers while leading our teams and companies to financial success. It's a lot of pressure, isn't it? Where do you begin? With marketing, team building, self-development, shareholder meetings, and the lists goes on. So really…where do we start?
I think we may all need help with this prioritization process of what tasks, skills and behaviors we need to work on first, to develop the success we are all seeking.
Today your host, Connie Whitman, speaks with Carl Gould.  Carl is a business growth expert who advises organizations on how to get to the next level. He is an entrepreneur who built three multi-million dollar businesses by age 40. His consulting firm has mentored the launch of over five thousand businesses in 35 countries, and his team of mentor coaches have conducted over 75,000 sessions with entrepreneurs and executives worldwide.
Carl has written seven books on the subject of business strategy, leadership and personal growth, and co-authored "Blueprint of Success" with Stephen R. Covey and Ken Blanchard. He co-hosts "Quit and Get Rich", a weekly radio program, and is here today to share his insights from working with top companies from around the world.
Website: http://carlgould.com/