Listen:
Architect of Change – Unlimited Realities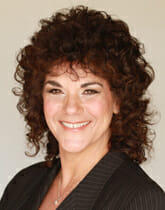 Podcast: Play in new window | Download
Connie's motivational quote today is by, ~ Susan Barbara Apollon
"Spiritual healing is often experienced as a state of harmony, balance, greater well-bing, and joyfulness…."
How many of us have had déjà vu? It's such a weird feeling as if you are reliving a moment from our past (or future) over again. Does this mean we have some form of physic powers or does everyone actually experience some level of seeing or feeling things that perhaps just can't be explained? Instead of guessing or speculating about this topic of psychic ability and spiritual energy, I am excited to have an international expert psychic on the show with us today.
Today your host, Connie Whitman, speaks with Elizabeth Joyce. Elizabeth has been psychic since birth and is named one of the World's Greatest Psychics, as well as America's Top 100 Psychics in 2014. And we have her on with us today, how exciting! Elizabeth has been profiled in at least twelve books, she is a spiritual healer and gives personal psychic readings worldwide. But wait there's more. Ms. Joyce is a professional astrologer, spiritual counselor, energy healer, medium, clairvoyant, and teaches the new energies of the Fifth Dimension. Millions of people have witnessed her incredible psychic powers on TV shows such as Unsolved Mysteries, Beyond Chance and The Psychic Detectives, as well as CNN News. A frequent guest on radio shows across the country, Elizabeth appears on Coast to Coast AM, The Shirley MacLaine Hour, and NPR. She has been profiled in Women's Day Magazine, Wall Street Magazine, The National Examiner, The New York Times and other national media. Elizabeth is the author of numerous books, articles and guided meditation audio MP3s.
Website: www.new-visions.com
24 Hour Telephone Service: (201) 934-8986