Listen:
Architect of Change -The Universe is Speaking to You!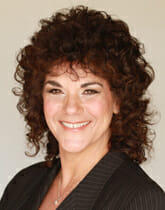 Podcast: Play in new window | Download
Connie's motivational quote today is by ~ Alexandria Hotmer
"If we would just take a moment to look around, we would find that the universe is in constant communication with us."
Do you believe that we are all energy beings and that we transmit vibrational energy into the world. Also, do you agree that all the things around us are energy sources too and they too transmit vibrational energy? Holy smokes! That's a lot of energy whirling around in our world.
Is that why it seems our world has become more angry, show more hatred and overall feels anxious? If we and all the things around us emit energy, how do we control it and create a shift to a positive flow?
Today your host. Connie Whitman, speaks with Nancy Yearout.  Nancy is going to help us understand the importance of using easy tools to help us form positive thought patterns and help us shift our energy from overwhelm and anger to one of love and light.
Nancy is a spiritual life coach, motivational speaker and author of her new book, Wake Up! The Universe is Speaking to You. Nancy has also enjoyed an extensive corporate career as a sales coordinator with one of the Big Three automakers in Detroit.
Her sales, management, and marketing skills have grown with each step of her business. Her success has blessed her with the real life experience, knowledge, and common sense that is required to help others through life's challenges.
website:  www.theenergyprophet.com