Listen:
Architect Of Change – Tips for Corporation and Vendor Partnerships to Create Change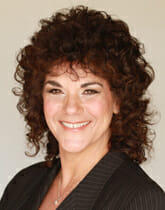 Podcast: Play in new window | Download
This week on the "Architect of Change" Radio Show, your host Connie Whitman will speak with Betsy Gomez, First Vice President and Director of Sales at Provident Bank, about some important criteria for companies who partner with sales vendors (or any vendor), as to how to make sure you are getting what you need at a cost that is fair to both your company and the vendor. Also, how to hold each other accountable in order to create and sustain the change that the company is seeking.
Topics & Tips Include:
Open Communication between partners and the need to have the same vision or at least a clear understanding of the corporate vision.
Accountability to each other and to the employees, that are implementing the change, to create and sustain the new culture.
Honest feedback between partners at the executive level as well as at the employee level.
Commitment between partners where the executive team attends all training and needs to be involved in the evolutionary process of culture development.
Growth happens because change is supported and fueled through the implementation of an on-going, clear and ever changing process.