Listen:
Architect of Change – Branding in the Human Era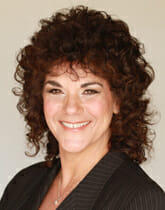 Podcast: Play in new window | Download
This week on "Architect of Change" Radio Show, your host Connie Whitman will speak with Behaviorist, Brand Strategist, and Author & Co-Founder of Brand Champs, Fran Lytle, about how to connect your brand with people through "Branding in the Human Era."
Did you know that . . .?
70% of people prefer to get to know a company or brand through original articles rather than through ads
61% of people report feeling better about a brand that offers content – and are more likely to buy from them
Welcome to the Human Era!  To be successful, brands must "connect with" people, not "sell to" them.  Being a Human Era Brand requires sharing authentic stories and providing content that enhances people's lives.
People are seeking not just to buy something, but to buy into something.  To succeed in today's world, brands must create emotional connections with people.
To achieve this, your brand needs to identify the most motivational aspects of your brand – the human aspects – that help people develop a relationship with your brand. Then, your brand must incorporate those human aspects into relevant content shared where people are congregating.
During this show, listeners will discover how to . . .
Identify your Brand Personality – to help people understand what type of relationship they can have with your brand
Identify your Brand Soul – this engages people on a personal level
Map out your brand's Motivational Drivers – those that motivate people to want a relationship with your brand
Create an engaging content marketing program
Use social media to build and nurture relationships with people