Listen:
Architect of Change – Nonprofit Management: Building Capacity to Secure & Maintain External Funding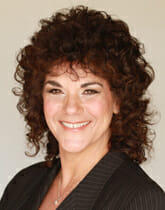 Podcast: Play in new window | Download
This week on "Architect of Change" Radio Show, your host Connie Whitman will speak with Executive Director of Eyes Inc., Croix-Ronald Coppage, about how to assess the readiness of your nonprofit organization for external funding opportunities; and discuss the critical elements of a competitive proposal, as well as how to manage performance metrics once funded.
During this show, we will discuss . . .
how the external funding or grant process works;
how to better prepare your organization for external funding, such as Federal grants;
what happens when an organization gets funded; and what are some of the proverbial pitfalls of which you need to be aware;
Launch of new commercial system – RADICS Network (Research Analytics, Data Interchange and Collaboration System), with the sole purpose to streamline the data collection reporting and collaboration among community‐based organizations.