Listen:
Architect of Change – Dave Pelzer, About Overcoming Adversity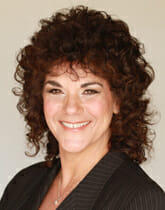 Podcast: Play in new window | Download
This week on "Architect of Change" Radio Show, your host Connie Whitman will speak with New York Times Best Selling author, Dave Pelzer, about overcoming adversity. Dave shares his personal story of being raised in an abusive household (by his mother) and how, even with such a tragic childhood, he believes that our only limitation is ourselves! We will discuss how change is possible, no matter your situation, both personally or professionally. We discuss his new book, titled "To Close To Me" and his personal insights that he has learned through foster care, as an Air Force Combat Crew Member, and as author and business man plus so much more.
During this show, we will discuss . . .
his personal story of abuse and how he faced each day as an opportunity to grow and become a better person by having an open and pure heart;
his new book now on the New York Times Best Sellers list, "Too Close To Me.";
business and personal set backs and how to grow and learn from those set backs;
how to show kindness towards self and others everyday.