Listen:
Architect of Change – Improving Communication Skills Using DiSC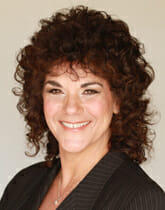 Podcast: Play in new window | Download
This week on "Architect of Change" Radio Show, your host ConnieWhitman will speak with President/CEO of Training Solutions, Inc., Michael Ferraro, about improving communication skills using a tool called DiSC.  This tool helps you define your Behavioral Style and how to modify your style to communicate more effectively both personally and professionally.  Michael shares his 30 plus years using DiSC to facilitate skill training programs throughout the country.
During this show, we will discuss . . .
what DiSC is and define what each letter (and combination of letters) stands for;
understanding your DiSC Style in order to modify how you communicate with others to be received more effectively;
how using DiSC as an internal tool will compliment your teams effectiveness and productivity;
how to get started using DiSC.