Listen:
Architect of Change – Eating Tips for a Healthy Holiday Season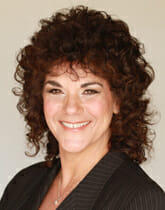 Podcast: Play in new window | Download
This week on "Architect of Change" Radio Show, your host Connie Whitman will speak with President/CEO of firehouse Fitness, Darryl Catay, about improving health through healthy eating and exercise habits by modifying our mind, body and spirit. He shares his inspiring story about how he beat stage four bone cancer through educated, healthy food and exercise habits. Darryl shares information based on his 20 plus years as a certified personal trainer and fitness instructor.
During this show, we will discuss . . .
why it is hard for us to change our current health choices and why one size does not fit all;
taking control of our health by developing new habits mentally, physically and spiritually;
how little changes add up to great results;
5 tips for healthy holiday eating and we will tell you how to gain access to the full 10 tips in PDF format;
and so much more!