Listen:
Architect of Change – Executive Coaching Benefits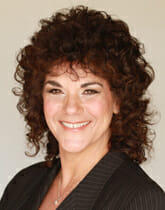 Podcast: Play in new window | Download
This week on "Architect of Change" Radio Show, your host Connie Whitman will speak with the Branch Administration Manager at the Provident Bank, Mike Piccolo, about Executive/Business Coaching.  We will discuss how it helps grow careers to the next level and also how to challenge and grow our employees. We will explore how starting with self-assessment, seeking change to improve, asking for help as need and then teaching and holding our teams accountable to continue to grow and have them become more skilled.
During this show, we will discuss . . .
the benefit of one-on-one executive or business coaching;
when do you know when you need someone to listen, understand and help you get un-stuck in order to get you to the next level;
some of the benefits of this one-on-one executive coaching approach;
changing people's perception of how you are viewed, in your organization, and how the people who report to you see you;
learning this process through self-assessment and work allows you to become a better coach in developing your team and thus increasing productivity and results;
creating a personalize road map to do things differently, challenge your comfort zone and hold you accountable to execute the changes needed.