Listen:
Architect of Change – Sales Skills + Coaching = Personal & Team Success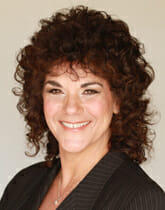 Podcast: Play in new window | Download
This week on "Architect of Change" Radio Show, your host Connie Whitman will speak with Bernadette Macko, First Vice President of the Cash Management and Department Sales Manager, about sales skills and monthly one-on-one coaching to build a successful team. Tips will be provided throughout the conversation and Bernadette shares three key tips to be utilize immediately.
During this show, we will discuss . . .
How to incorporate training (communication, questioning & listening skills, presentation skills, follow-up, etc.) to build skill and raise expectations
How to hold your people accountable (including the coaching component)
And getting your team to buy into the concept of exceeding sales production as well as customer expectations
Plus how to leverage a LinkedIn platform to become experts in your field.