Listen:
Architect of Change – If You Ask, You Will Receive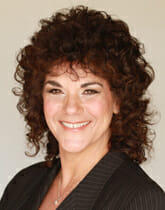 Podcast: Play in new window | Download
This week on "Architect of Change" Radio Show, your host Connie Whitman will speak with Karan Tumasz, owner of "KaranAngel", about how if you Ask, You will Receive. The universe is always at work and is waiting for you. Karan will share some simple tips throughout the conversation, that can be used immediately, to create the change you are seeking!
During this show, we will discuss . ..
That we all get exactly what we ask for;
How using positive words can create a positive outcome;
Being aware that the universe does not discern what is good or bad, it's only concern is that the end result is what we asked for;
Why vision boards, lists and the like work because as soon as we set our intent (sincere intent) the universe begins to conspire to make it happen;
Winter Solstice, which is a very healing time and an excellent time to get in touch with your soul to create change;
That 2015 is a year of power, and we are all coming into our power;
Our situation may be our destiny, but the outcome is always our free will;
Fear of change…So many people don't even realize they are fearful!