Listen:
Architect of Change – Power Your Thoughts for a Happier Reality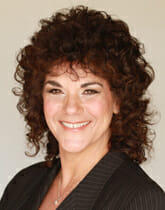 Podcast: Play in new window | Download
This week on "Architect of Change" Radio Show, your host Connie Whitman will speak with New York Times Best Selling author, Dave Pelzer, about how to train ourselves to think better thoughts when bad things happen. Dave shares his personal experiences and will discuss how change is possible, no matter your situation, both personally or professionally. He will share his personal insights that he has learned through foster care, as an Air Force Combat Crew Member, and as author and business man, plus so much more.
During this show, we will discuss . . .
When change comes and things are not going well, how do we choose growth and move forward?
How to live up to our true potential and share our strengths with the people around us and choose growth which is truly optional;
The negative record player (thoughts) that go on in our heads, which only strengthens our fears and keeps us from becoming the new and improved version of who we are;
How to change our thoughts and choose growth for a clearer and more productive, HAPPIER and gratifying tomorrow;
My guest Dave Pelzer shares some ideas and tips to help you work through the bad times and come out stronger and wiser.