Listen:
Architect of Change – A Conversation with Tracy Fink – Believing In Yourself and Your Value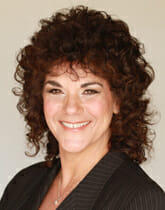 Podcast: Play in new window | Download
This week on "Architect of Change" Radio Show, your host Connie Whitman will speak with Tracy Fink, Marketing Director with CohnReznick about "Believing In Yourself and Your Value," as well as discussing strength, patience and passion needed to achieve an inspiring goal. We will also share some how to's to realize your dream.
During this show, we will discuss . . .
How following your passion about building awareness around an issues that impacts working women, can be the catalyst to something that grows to national levels;
We will discuss the strength and determination to not take no for an answer;
How to make progress on what you are trying to achieve by ethically lobbying your vision and using a respectful voice;
Why communicating and defining the value of the program by highlighting success stories and achievement of women to quantify the need for your vision making it a reality.