Listen:
Architect of Change – Life Changes Happen, Are You in Control?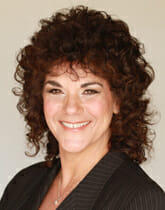 Podcast: Play in new window | Download
This week on "Architect of Change" Radio Show, your host Connie Whitman will speak with Tom Zoccolo, Kindergarten teacher at Chaplain Charles J. Watters School 24, in Jersey City, NJ as well as being the Author of a children's book series, coming out this month. We discuss changes in life and how we have more control than we often think. We will also discuss how a Kindergarten teacher becomes a published author of children's books. Some "how to's" will be shared in order to help you embrace change and find growth. The three book titles in the series are: "I Think I can Play Baseball," "Why Can't Girls Play Baseball?" and "The B Team."
During this show, we will discuss . . .
After a 29 year career, at the Associated Press, ending at mid life, having kids in college, accumulating his own school debt, how did my guest wake up and say, "I want to be a children's author?"
How he feels now that he has embarked on a long time dream of being published?
We will discuss ideas that may give anyone going through a bad time in their life, the help to find the light at the end of the tunnel, and some how to's in order to stay focused and positive through your journey?
One of my favorite topics – Finding your soul or life purpose?
And so much more!