Listen:
Architect of Change – Taking Steps to Prepare for Financial Calamities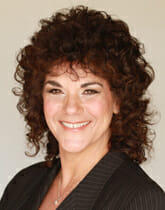 Podcast: Play in new window | Download
This week on "Architect of Change" Radio Show, your host Connie Whitman will speak with Kim Montgomery,
who is an expert in resolving credit issues and the CEO of her own firm in Manhattan called All Credit Resources. She will share some simple things to be better prepared for events beyond our control which will help us all sleep better at night!
Like David Bowie says, Change seems to be the one constant in our lives. More and more frequently we hear news that a friend or family member has had a major life crisis – a lay-off, a divorce or worse an illness. How can we not wonder – what if that were to happen to me? How would I manage? Taking steps now, to prepare for unexpected calamities – can really, really, help.