Listen:
Architect of Change – Be the Gardener of Your Own Money Tree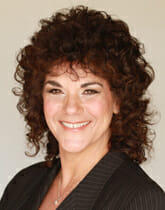 Podcast: Play in new window | Download
Have you ever heard or used the phrase, "Money doesn't grow on trees?"  What if I told you that you can grow money and be the gardener of your own money tree…would you use tips to have a green thumb and a greener, more bountiful garden?
Today your host, Connie Whitman, with speak with Vladislav Zherenovsky, President & CEO of Kraner, LLC.   Vlad is a financial gardener with that elusive green thumb! Vlad helps thousands of people sow the seeds to be able to harvest their money trees for financial stability to feed them throughout their lives.
Today Vlad will answer all your questions about taking control of your financial garden so you can live your dreams – when you retire!
He will present his mixed mulch ideas for creating successful and flourishing financial gardens.  Ready to get started?