Listen:
Architect of Change – Reiki Healing For Companion Animals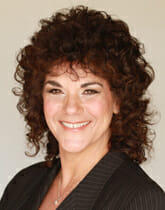 Podcast: Play in new window | Download
More than 2/3 of US households have pets, is yours one? Is your pet like a family member? Do you dress him or her up for Halloween or other holidays? With the amplification of the human – animal bond, we are more connected to our pets. How do you feel when your pet gets sick or just isn't acting right?
If you answered yes to any of these questions, then you are in store for a treat (not a dog, cat or bird treat). Today your host, Connie Whitman, with speak with Mary Alice Santoro. She is a nurse, author, Reiki healer for humans AND also for COMPANION animals – and does she have some stories to tell!
So grab your pet/best friend, settle in and relax for a pawsome hour of learning how Reiki can help your pet feel calmer, healthier and possibly live a longer healthier life. Reiki isn't just for humans any more! Let's put down the bone and dive into some animal healing.