Listen:
Architect of Change – A Soulful Awakening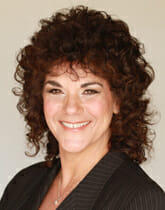 Podcast: Play in new window | Download
Have you ever experienced  a profound change or trauma to your physical body that caused a change to your way of thinking and feeling and thusly how you live?  Have you ever been driven to write or journal to ease your pain and lift your spirit? Have you ever tried to stretch your mind by trying to speak to your angels and guides…do you even know how to accomplish this crazy cool idea?
Today your host, Connie Whitman, will speak with Stephanie Banks, the author of A Soulful Awakening, and she will share how her profound physical change impacted on her life.  Stephanie will share how she was enlightened by this accident and how physical trauma allowed her to channel her guides through journaling.  Are you ready to be transformed and inspired to get in touch with your angels and guides to find answers that are already within us?  Let's stop, stretch our minds and listen, so our personal worlds can be transformed and then we can all embrace change and grow!