Listen:
Architect of Change – A Story About Kicking Cancer's Butt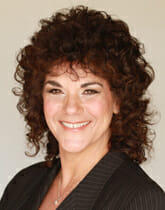 Podcast: Play in new window | Download
Cancer is such an ugly word  – just the idea of it can be paralyzing. We all know people who have had it, were just diagnosed with it or have had to deal with the reality of the word ourselves.  No matter who it is or what type of cancer people are diagnosed with, often the only thing we can do is pray.
How does the person who is dealing with this life changing event cope?  We can try to empathize, but we can't fully understand what their real needs are, from friends and family.  Today your host, Connie Whitman, will speak with, Dara Zuchernick, who will share her story of breast cancer, how she had a double mastectomy, ovaries removed, quit a corporate job and opened an art gallery all within a year or so.   Dara will share her personal tips on how to keep moving forward even when everything in your vision is bleak.  She says, "it's really about being proud of the risks you take and how you live your life from here.  It's about determining what your perfect day looks like every day."
Also, check our Dara's charity called "Bench for Boobs" and click here donate to a great cause.  To email Dara click here.
Phone Number:  (215) 622-4501