Listen:
Architect of Change – Dress for Success at Work and Play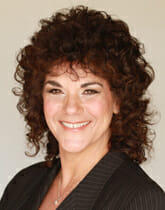 Podcast: Play in new window | Download
We talk a lot about change here on the show and improving yourself … from the inside out.  Getting strong, being passionate and open to new ideas for improvement.   But guess, what?  How you look – or rather how you present yourself really does matter.   Your clothes don't have to be the latest designer fad – but they need to be a reflection of your personality …. And bring out the best in you, so that you feel comfortable, confident AND approachable.
Makes sense right?  But in reality your closet may be a mishmash of fashion faux pas and impulse purchases.  Once and for all we are going to bring clarity to your wardrobe dilemmas, your closet phobia and get you out of the house dressed in just the right way for business and for fun.  Today your host, Connie Whitman, will speak with Holly Church-Doyle who is the General Manager at Lord & Taylor and she knows from clothes with her deep background in fashion.