Listen:
Architect of Change – Life is a Magical Expression of Profound Possibilities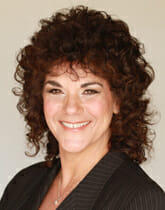 Podcast: Play in new window | Download
Have you ever experienced  a profound change or trauma to your physical body that caused a change to your way of thinking and feeling and thusly how you live?
Today your host, Connie Whitman, will speak with Stephanie Banks, the author of A Soulful Awakening, and she will share how her profound physical trauma impacted not only her life but the life of many folks around the world.  Stephanie will explain how she was enlightened by her accident and how this physical trauma allowed her to channel her guides through journaling.
Are you ready to be transformed and inspired as Stephanie, and two special client's of hers, speak about their stories as to how she has been able to help them get in touch with their guides and family members who have passed away to find answers as well as an inner peace?  Also, Stephanie has a special surprise for Connie and reads a live channeled message for her on the show.  Let's stop, stretch our minds and listen to these powerful stories that may help us transform our lives and help us all embrace change and grow!
Click here to contact us about the eBook mentioned on the show!