Listen:
Architect of Change – Reinventing and Redefining Your Career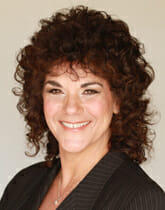 Podcast: Play in new window | Download
The landscape of corporate America has drastically changed over the past two decades.  Long are gone the days where an employee stays with one company for 45 years or their entire career before retiring and receiving a pension.  The millennials may be saying, "who would be crazy enough to do that and stay with one company…how limiting?"  Many of us are thinking, "is it actually that long ago that loyalty to a company for an entire career has been a thing of the past for almost two decades…am I that old?"
The reality is that many folks in their late forties or early to mid fifties are downsized and left redefining their career during the last leg of their work life.  How did this happen?  "Why me?", may be asked by many.  Today our discussion is all about the changing times in corporate America and how redefining doesn't have to be boring at all!
Today your host, Connie Whitman will speak with Michael Rubenstein, President of Trilliant Funding. Michael has quite a story to tell that redefines how you will define change in career at mid life.  Are you ready to journey from financial persona to a Tony award winning Broadway producer?  Sit back, grab your popcorn and settle in as we explore what is truly possible at middle age!