Listen:
Architect of Change – Being a Successful Leader in Our Changing Landscape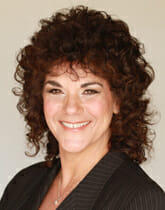 Podcast: Play in new window | Download
Have you ever had a new, entry-level employee that when they walked into the room there was an energy shift?  This employee has no title or authority, yet as you observe them speaking and interacting with the rest of your team, you can sense that  they command respect, they have a presence, you know they can be counted on.  This is a rare experience, but when it happens  — it's palpable —  you see and feel the importance of this person and how they are a natural born leader.
This natural vibration and air of authority is something we all aspire to have!  But what if you don't exude confidence?  Is this a trait or skill that can be learned or is it left to the few that are just born with it?
Today your host, Connie Whitman, will speak with Susan Ascher, President and CEO of The Ascher Group. They are going to discuss the key things that we must ask ourselves if we are to be successful leaders in the rapidly changing landscape in this internet age.
Website:  www.SusanAscher.com
Email:  [email protected]