Listen:
Architect of Change – First Day of College Intel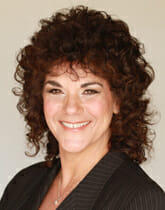 Podcast: Play in new window | Download
How many of you have to drop off your teenage child at college for the first time and feel sick to your stomach, every time you think about it?  Wasn't it just yesterday that your son or daughter was holding onto your leg for dear life as you brought them to pre-school for their first day away from you?  Did they plead with you to not leave them and really all you wanted to do was to take them and run out of the building to protect them?  How many of you followed the school bus on their first day of Kindergarten?  And weren't you surprised when you saw them exiting the bus, at the school, and talking it up with a new pal?  Well it's happening all over again!  Your child is getting off the school bus and not coming home tonight.
So how do we deal with this new transition for us but for them too?  Perhaps your son or daughter is saying that they are scared and that they changed their minds, they don't want to go.  What do you do?  How do you feel?  How do we get through this next chapter in life?
Today your host, Connie Whitman, will speak with, Cecilia (aka CeCe) Campanile.  CeCe is a junior at Bloomsburg University in Pennsylvania and is studying to be a speech therapist.  CeCe is going to help us crazed parents put it all in perspective and share what goes through college kids minds, how they deal with not coming home at night and mostly, how they deal with temptations and new challenges.
Settle in, grab your new shiny notebook and get ready to take some notes as my expert guest tells all!