Listen:
Architect of Change – The ROADMAP out of Your Unhappiness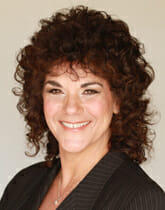 Podcast: Play in new window | Download
How many of you wake up in the morning, jump out of bed and yell Yahoo!?  Okay, now how many of you wake up, hit the alarm clock with a little too much vigor that it goes flying across the room as you curse at it for interrupting that amazing dream you were having where you were on a topical beach tanned and relaxed?  Perhaps some of you are somewhere in the middle.
The point here, is that we all have good days and bad days.  So how do we maximize our good days so we really do jump out of bed (without hurting any body parts) and yell Yahoo?  Is this even possible?
Today your host, Connie Whitman, speaks with Pegi Burdick who is going to discuss some easy and cool action steps to help us create our own road-maps to get us out of our unhappiness mindset.  Pegi will share how to we all need to start saying things like, "I get to go to work today" rather than "I have to" and how this little change can help us change our attitude.
Pegi is a speaker, author, financial coach and has been featured in Forbes Magazine, the Huffington Post, US News & World Report, MSN Living and so many more media platforms here to send Pegi an email.