Listen:
Architect of Change – Steps to Becoming a Thinking Corporation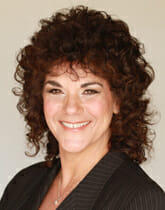 Podcast: Play in new window | Download
Business as we knew it just doesn't exist any more.  Corporations employing the same old human resources plan and maps for success are sputtering and may just stall out.  The revolution in how we work has been dictated in part by technology, part by the characteristics of the emerging generation and to some extent just the fact that we are in a global economy.
Today we are talking to one of the pioneers who has been instrumental in helping businesses retool.   His depth of knowledge spans from improving bottom lines – to creating environments where employees are engaged, flourishing and contributing to success every day.
If you are leader in the business world you are in store for an amazing show.  Your host, Connie Whitman, is going to speak with David Frood the CEO of The Thinking Corporation (Call David at 480-452-7577) .  Together we are going to help everyone understand the need for creating organizational changes and some key ideas as to how to create better ways to manage both people and the organization.  We are going to discuss how to create a company that is able to harness the talent from within the organization.