Listen:
Architect of Change – Importance of Video Marketing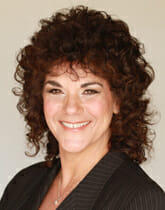 Podcast: Play in new window | Download
Seeing ourselves on video can feel like looking in one of those distorted carnival mirrors. Usually we try to avoid it at all costs. Are we overly critical of ourselves — and are we just as critical of others? Or … are we kinder and more complimentary to others we see on video?
Bottom line, unless you are Angelina Jolie or Jennifer Aniston, the camera is usually viewed as not being our friend. Why is that? Is it the shape of our face, the shape of our bodies or the actual sound of our voice? Does anyone ever like the way they look or sound?
Most will answer that the video camera is a horrifying experience…why? We function in the world everyday and are successful; where people see us just as we see the same reflection when watching ourselves on a video recording. So what's the difference?
Today your host, Connie Whitman, is going to speak with Jeany Park, Co-Founder of Compass Rose Video who is going to help us understand why we repel watching ourselves on video and how we can improve that perception. This is especially important if we are business owners or marketing mangers. Jeany is going to help us break down the importance of using video as part of our marketing strategies as well as provide some tips on how to put our best foot or rather face forward. Get ready, quiet on the set…lights, camera, action!