Listen:
Architect of Change – The Grateful Heart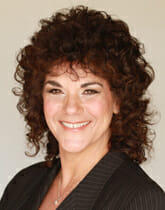 Podcast: Play in new window | Download
It's that holiday time of year again, where we feel all warm and toasty inside…or do we? The character Ebenezer Scrooge was created to depict that grumpy person who sees only the bad in the world, even around the holidays. We understand this point of view every day as we watch the news and all the crazy horrific things that are going on around the world. Why do we behave so?
Perhaps the missing ingredient is as simple as one word…gratitude. If we can all just stop each day; briefly to see the good and wonderful things all around us, just maybe the world would really be a better place. Can you contribute to this shift simply by being grateful?
Today your host, Connie Whitman, will speak with TJ Woodward. He is an author, speaker, addiction counselor, TV and radio show host. He has a new book, "Conscious Being" which is an insightful guide for rediscovering your essential nature and living an intentional and awakened life. TJ is going to help us figure out how powerful gratitude is and how easy it is to be a state of gratitude.