Listen:
Architect of Change – Midlife Mojo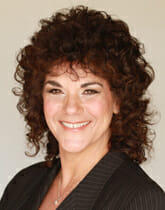 Podcast: Play in new window | Download
Do you wake up and think of how to move your body before getting out of bed to ensure you don't pull or injure a body part, as you rise? Does you mind say you are still 20 while your body screams, "reality check, you are really 40 or 50 something?" Do you have family obligations and feel fear every time you think about making a life changing decision?
If you have answered yes to any of these questions, then you are actually in midlife and perhaps dealing with a midlife crisis! Is it possible to teach an old dog new tricks?…or are we destined to continue on our path, filled with out-dated midlife habits?
Today your host, Connie Whitman, will speak with Frankie Picasso the Founder of Conversation with My Shoes, a Coaching Firm and Chief Potential Officer and is the founder of The Institute for Quantum Living and Conscious Design, an organization designed to bring together the resources necessary for positive change throughout the World
Frankie is going to define what midlife means, she is going to help us get our "mojo" back and she is going to provide some clear "How To's" to change our current way of thinking to embrace midlife and come out our true and authentic selves. Are you ready to find your inner child that still exists? Are you willing to remember the child that was so willing to try new things with awe and wonder and didn't over think the possibility of failure? Clear you minds, remember the feeling of curiosity and settle in for a half hour filled with ideas to help you regain your true self!
Websites: www.thegoodradionetwork.com and www.unstoppablefrankiepicasso.com