Listen:
Architect of Change – Your 90-Day Life Contract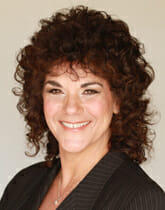 Podcast: Play in new window | Download
Do you say to yourself, I want to write my first book, start a new business, look for a new more fulfilling job, or I will get in the best shape of my life…but always add at the end of these statements, "when I have time, or when things change, or when this or that happens first?  Why are we always in a waiting mode of thinking?  Where our first thought always seems to be, when "X" happens I will finally be happy?  Why isn't that time right now?  What are we waiting for?  How do we change our thoughts so our new reality is clearer and happier?  What are we missing?
Today your host, Connie Whitman, will speak with JOEL FOTINOS, the Spiritual Businessman.  Joel is vice-president and publisher at Tarcher/Penguin, and the author of his new book:  "MY LIFE CONTRACT- 90-Day Program for Prioritizing Goals, Staying on Track, Keeping Focused, and Getting Results"
Joel is going to help us sign a contract with ourselves so we will be armed with the tools needed to begin to create the changes in our life we are seeking.  He is going to help us figure out how to do it, NOW!  Be prepared for answers you have been seeking and a 90-day program that will get you there.  Are you willing to commit to something for 90-days to get the results you have only dreamed about.  Get out your pens and paper and start writing your life contract now!