Listen:
Architect of Change – The Importance of Self-Esteem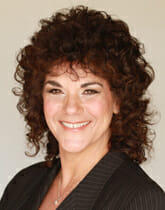 Podcast: Play in new window | Download
What is self-esteem? Is it important to our success and happiness?  Is everyone born with it but loose it as we are programmed by life, media and role models in our orbit?  Is it true that our responses and thought processes are actually learned behaviors from generations gone by? If this is true is there any hope for us to break the chains that bind us and rise like a phoenix in order to become the best version of ourselves?
There is help on its way!  Today, your host, Connie Whitman will speak with Dr. Patricia Noll, author, speaker, and Televised Self-Esteem Expert.  Patricia is going to help us understand what it means to have self-esteem… To be Good With Me... And its importance in the workplace. She is going to share with us why faking it until you make it doesn't work and what we can do instead.  Her new book Good With Me explores this topic fully.  Are you ready to learn how to be REALLY happy, just by shifting your understanding and thoughts about Self-Esteem?  Open your minds and visualize your rise from the ashes and meet your new self!