Listen:
Architect of Change – What's Most Important May Not Be What You Think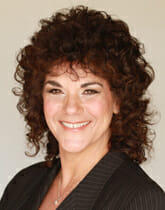 Podcast: Play in new window | Download
Do you know what is going to happen tomorrow or next week?  Of course not.  Yet, how we train ourselves to respond when adversity does hit is the key to a happy and prosperous life.  Can it be that simple?  Do we really have that much control over our future?
As we enter into the New Year, wouldn't it be helpful to know how much control we have over our destiny and how to access the tools needed to accomplish this control over our reactions?  There is help on its way!
Today your host, Connie Whitman, will speak with Debra Lewis.  Deb is best described as a pioneer, a leadership-engagement expert, and an infinite-win engineer. Her trailblazing 34-year military career began at West Point with its first class with women. She later earned an MBA from Harvard.
Right after departing the military, she learned to handle a RV and tow a car, along with many other things to support her husband as he bicycled 18,067 miles in one year to 50 states as they raised awareness to support our Veterans, military and families. No stranger to adversity, Deb knows what it takes to be your best, to successfully handle setbacks and disappointments, and to achieve the life and relationships we seek.