Listen:
Architect of Change – Getting Your New Years Resolutions to Stick!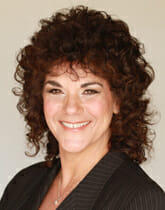 Podcast: Play in new window | Download
NY Resolutions… which is really another way of saying:
The things we want and we are willing to make a commitment to make those wants into reality.
But three months later, those resolutions get thrown into the hall closet along with the yoga mat, Pilate's cords, ski poles, juicer, and everyone's favorite book to help them fall asleep:
Understanding the Stock Market…written by Mr. Sandman.
What happened?
Today, your host, Connie Whitman, is going to speak with, Pegi Burdick.   Pegi is going to help us create SMART goals, break them down into workable pieces so our New Years Resolutions (and all goals) have a chance of surviving and actually become attainable!
Pegi is a speaker, author, life coach and has been featured in Forbes Magazine, the Huffington Post, US News & World Report, MSN Living and so many more media platforms.
Are you ready to hear ideas and to have access to free tools that will help you stay focused for 12 months (and beyond) so at the end of 2016 you can look back and say, "Look what I have achieved…I am awesome!"