Listen:
Architect of Change – The Collapse of Materialism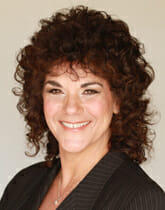 Podcast: Play in new window | Download
Have you ever consider human consciousness from a scientific perspective? Does matter exist outside of the mind, with no rationale or direction, the universe created completely by chance?  How do science and philosophy work together to explain the universe, how it works and how it was created?  Do you even understand what any of this means?
My guest today, Phillip Comella is a lawyer, visionary futurist, and host of a radio show, "Conversations Beyond Science and Religion, on webtalkradio.net. His book, The Collapse of Materialism:  Visions of Science, Dreams, God, is a culmination of decades of work developing a new and credible scientific paradigm to unify the physical world of science with the metaphysics of religion.
Look to the skies as you listen and ponder Phillips ideas about visions of science, dreams and God.