Listen:
Architect of Change – Revenue Breakthrough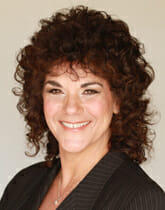 Podcast: Play in new window | Download
Do work hard every day?  Does your income match the level of work you put out each day?  Most of us feel that we work hard but do not generate the income we feel we deserve.  So what are we doing wrong?  How do we increase our earning potential and business revenue?  What if I told you there is a secret formula to do just that, would you listen and try out the ideas that are proven to work?
Today your host, Connie Whitman, will speak with Monica Shah.  Monica is a Money and Marketing Expert, Kellogg MBA grad, and business professor and she helps business owners double their income within 12-18 months. Revenue Breakthrough is Monica's 2nd company and now has annual revenue of over $1 million.
She shows CEO's (aka Entrepreneurs) the HOW, every step of the process to grow their businesses to the next level, without going broke or crazy in the process.  Are you intrigued?