Listen:
Architect of Change – Paving a New Path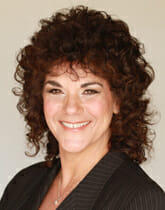 Podcast: Play in new window | Download
Do you consider yourself successful in your current position?
Even if you are successful, are you still passionate and excited about what you are doing every day?  Or are you a person that dreads going to work but keeps doing it even though it's no longer fulfilling?  Has this unhappiness, or negatively impacted your life personally, as well as your overall well-being.  Do you feel you need a change but are too scared or unsure of what change to make?  Isn't the decision to leave behind the stability and security of the corporate world a big part of our decision making process?
Today your host, Connie Whitman will speak with Monique Kandou.  Monique didn't know what her next step was, but everything in her gut told her that leaving the security and reputation she had built in the fashion industry was the right thing to do because the fashion industry was no longer the right fit for her.  So what did she do and how did she do it?
Monique was a fashion-merchandising director who transformed herself into an entrepreneur while giving back to charitable causes around the world.  Monique is going to tell her story of how she went from a successful career in corporate fashion, to leaving that role, to find her passion in order to regain enthusiasm, fulfillment, and balance back into her life.
Monique is going to share some clear ideas of how to approach a change in your career so you to can feel passion, excitement and bring meaning back into your life!